I am currently engaged in the following projects: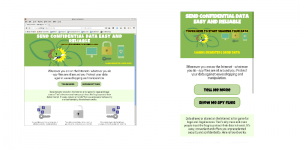 Packfrog: This is a cool project allowing you to exchange end-to-end encrypted data. One can simply drop data on to the packfrog website to forward it to any packfrog user. No password required. Registered packfrog users can up- and download data, share data or use messaging services without the need to download or install an app or any other module or software. While most corporations have their own technology to secure their communications, most private users and small or medium sized businesses don't. Packfrog is going to change that. Easy and convenient to use – yet safe and secure.  Packfrog will be publicly available soon.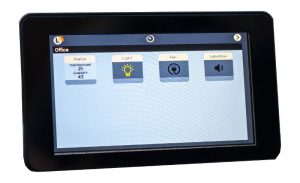 Lumosur: Home automation that will revolutionize the world – no cloud service required. Intelligent, sensor driven devices that control everything to make your house truly "smart". Technology that listens to your voice or allow you to control and influence your environment with a simple touch on a screen. All data communications are securely encrypted and there's no need to share data with any cloud service, Lumosur doesn't even need an Internet connection. It doesn't leak any interaction or voice data, yet it responds to voice or touch commands – even triggers action if an emergency is detected. Lumosur comes with it's own IFTTT environment, on steroids, with the Lunoscript environment that can truly connect and combine any event, command, or action.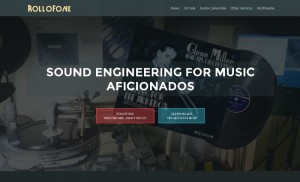 Rollofone is my analog passion. It's a small record label dedicated to vintage music. We're restoring and/or producing music from the 1930's to about the 1950's . Blues, Jazz, Swing classical music – you name it. We are currently producing and re-issuing a record set with music from Glenn Miller and his orchestra – the famous swing big band. Tunes like "In The Mood" or "Moonshine Serenade"  will be re-mastered from the metal parts (this is how music from that time was preserved: Disks (records) made out of metal) and pressed on to new 78rpm records for collectors and vintage jukeboxes. This is the first re-issue of 78rpm Glenn Miller record since more then 50 years – so we are really excited. Do we use computers in our studio? Yes – we do. Of course. But only to play digital formats (like Flac or DSD) or sometimes, if it is necessary, to restore severely degraded music. Al lot of world famous artists were either only recorded on 78rpm records (like Enrico Caruso, Sergei Rachmaninoff, Glenn Miller, John Philip Sousa and many more) or started their careers on 78rpm (Duke Ellington, Ella Fitzgerald, Elvis Presley, Johnny Cash, Dean Martin, Frank Sinatra ..) . So – to appreciate (all) the work of those and thousands of other artists, we have to turn to vintage audio. And that's what I do with Rollofone.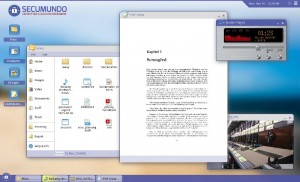 Secumundo is kind of a public available "pet" project. It is basically a desktop in a browser – with a kick. You have different movable and scalable windows for directory views, you can move files around just as you would do it on your Windows, Mac or Linux desktop. You can view images and documents, stream music, write texts, chat or video-phone friends, even play "Duke Nukem" – all within the browser. However – and this is the kick: Everything you do is end-to-end encrypted. If you upload a file into Secumundo, it will be encrypted in your browser while you upload it. Even if you view it on Secumundo, even if you share it with friends, the encryption will never be compromised.  There's an app for it so you can take Secumundo on the road. I especially love the audio chat feature. Its like a "Walkie Talkie" allowing you to speak into the chat and the others side get's your voice. The mobile app supports bluetooth so you can legally chat or text by simply speaking. You never need to take your eyes off the road. It's a real cool environment and your welcome to try it out. I wrote pretty much everything for Secumundo – the encryption technology, the "Desktop" .. well .. everything.